Term Life Insurance Q&A
About BeyondQuotes

Defining Coverage

Applying for a Policy
No Exam Online Life Insurance Application: No More Needles
It is inevitable that anybody applying for a term life insurance policy will be asked to sit a paramedical exam. This may involve blood tests, a physical examination, urine sample…even X rays and EKG's for those who require large amounts of coverage.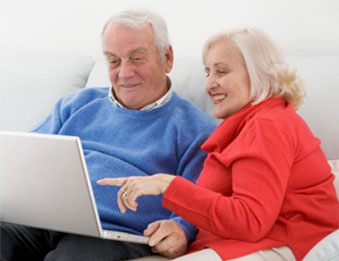 The older an applicant becomes, the higher the likelihood of taking the paramed becomes. Those under 40 years of age and applying for less than one hundred thousand dollars' worth of coverage are unlikely to be asked to take the exam. Depending on the company guidelines, the amount of coverage you can receive without taking the exam lessens by a certain amount with age.
Those who see fit to cheat on their paramedical exam (and there are plenty that do) will have their details forwarded to the MIB (Medical Information Bureau), where medical records can be cross-referenced and applicants may find themselves blacklisted and paying high premiums for the rest of their days.
The simple fact is that if you really wish to avoid submitting medical information or have a pre-existing condition on your record which affects your insurance application, you have to pay a little extra for your online life insurance application.
No Exam Online Life Insurance Application: Considered Risks
To assist in the underwriting process, insurers collect medical data and general demographic information, which they use to determine risk factors. A person's lifestyle choices will affect an application and unhealthy people inevitably pay more. Alcohol consumption, smoking, dietary habits, body weight…even having no partner all affect a person's policy.
There is an increased risk factor with these policies, as it is assumed that those applicants who need this service have a lower life expectancy. Why would anyone refuse a paramedical exam that could potentially save them large sums of money?
Every applicant has to be reviewed on an individual basis, yet underwriting has to be a fairly general calculation. The more the risk, the higher the premium would be. What about no-exam online life coverage applications?

No exam life insurance policies are more expensive. It is assumed that those wishing to apply for this type of policy want it because they won't be accepted for a regular term life policy, so they often fall into a heavy risk factor category and premium prices reflect this.
No Exam Policy Coverage
A key factor in how your policy premium is determined is the amount of coverage that you wish to opt for. It stands to reason that the more coverage you want, the more you'll have to pay. Those who request an excessive amount of coverage relative to their annual income may trigger alarm bells with underwriters, as the likelihood of falsifying a claim is high.
Which Term for your No Exam Online Life Insurance Application?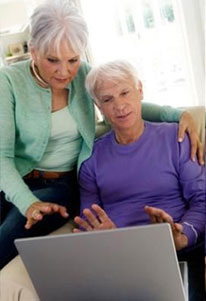 Applicants can opt for anything between five and thirty years for the term of their no-exam term life policy. Premium rates remain fixed for the duration of this term, so a longer term can be a worthy investment. Those renewing their policy can expect to have a rate increase each and every time.
Those wishing to secure their loved ones in the face of the inevitable can rely on term insurance as a cost effective means of doing so. If a person wishes to avoid the paramedical exam due to having had a pre-existing condition, poor health or any other reason, then filling a no exam online life insurance application is a good solution, albeit at an elevated premium.
Any kind of specialized life coverage, particularly those with guaranteed issue attributes will end up costing the insured more than a regular term life policy, but as with any type of life insurance, you're always better off to have it than not. Judging by the fact that these policies are growing in popularity, many would rather invest a little extra for the convenience or necessity of avoiding the paramedical examination.
jm/711/95/03302012