Term Life Insurance Q&A
About BeyondQuotes

Defining Coverage

Applying for a Policy
The Best Term Life Insurance Companies of 2014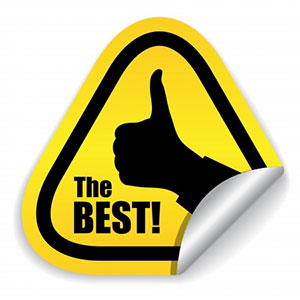 Searching for the best term life insurance companies can be a daunting task initially. This is largely thanks to the complex nature of the term life insurance industry and the many options available when it comes to policy providers. In our summing up of the top 3 term life insurance companies, we focus on the coverage first and foremost, then benefits offered in addition, and lastly, the financial stability of the provider.
Although term life is certainly less expensive than its whole-life counterpart, customer support and premium rates are important factors when looking for the ideal term life insurance provider. Here we look at the three best term life insurance providers of 2014 based on last year's ratings.
Transamerica
Transamerica ranks alongside the nation's best term life insurance companies thanks to the fact that they are one of the industry's most flexible with regards to term options, with a number of resources at customers' disposal.
Their interactive online guide takes the buyer step by step through the process of selecting a tailor-made plan which highlights coverage options based on their personal requirements. Plans come with terms of between 10 and 30 years with death benefits from as little as $25k, right up to a million dollars.
This range of choice means that not only can established buyers find a suitable plan with ease, but the younger generation looking to secure their future insurance prospects can get on the ladder and pay relatively low rates.
In addition, Transamerica term life insurance comes with a range of accessible benefits, such as accelerated death benefit in the event of terminal illness diagnosis and renewal options for when the end of a term is reached. The company comes with one of the lowest priced policy providers at an average of $75 per month.
Northwestern Mutual
Northwestern Mutual makes the list of 2014's best term life insurance companies thanks in no small part to its term options that are as unique as they are useful. As well as offering standard terms of between 10 and 30 years, there is the companies own Term 80 option, which promises to pay death benefit right up to the policyholder's 80th birthday.
This is quite different to standard term life plans that offer short term insurance solutions that must be renewed. In short it provides the benefits of longer term plans with the flexibility and affordability of standard term life insurance policies.
Minimum policies are set at $100k, but they offer additional benefits including indexed protection and waiver of premium benefits for disability, as well as a conversion option that will extend the policy to last the rest a lifetime.
Northwestern Mutual carries a top ideal for those wishing for a flexible term life insurance plan, with all the benefits of longer term solutions.
New York Life
New York Life offers term life insurance options with 5 to 20 year terms, but with plans starting with a minimum coverage of $100k, it's less affordable to young people and those looking for a cheap policy. Just like Transamerica, there are a range of options available such as conversion benefits and riders which help buyers customize their policy to suit their unique requirements.
Their convertible term riders allow policyholders to upgrade to a whole life plan each year for themselves and family members. Additional benefits include disability waiver of premium riders and living benefits to assure policyholders' security should they become disabled or terminally ill.
One drawback with New York Life is its lack of an online quoting facility, so individuals cannot compare premium rates and services so easily with other companies, however those who do hold policies with New York Life rate the service very highly indeed.
New York Life has a top one of their best term life insurance companies, although most of their services are best directed at the older generation looking for flexible policies and the most protection from their plan.
jm-663-115-01242014