Term Life Insurance Q&A
About BeyondQuotes

Defining Coverage

Applying for a Policy
10 Essential Tips to Buying Term Life Insurance
Massachusetts TV insurance guru Robert Skolnik's policy buying advice for the uninitiated...
With such a wealth of information available these days, buying term life insurance should be easy - but what type of policy do you want and just how much cover is necessary? Are agents to be trusted? What are the benefits of term-life over whole-life and vice versa? Here is some helpful advice to help you along the way…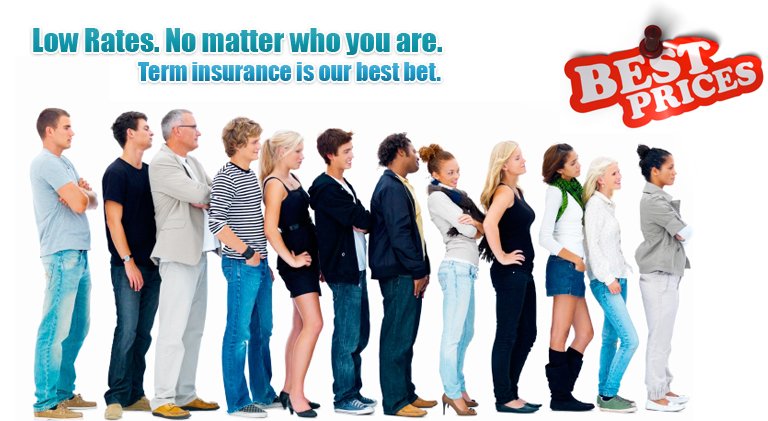 1) You have two categories when it comes to buying a policy:
Term life insurance, which is valid for an agreed term, i.e. 15 years; and whole life whereby your policy becomes an investment product which accrues cash value over time.
2) You don't find insurance; it finds you.
86% of plans are sold to the policyholder by agents whose interests lie in making big commission sales. It is worth doing your research to get a good overview of rates and plans before you buy.
3) Whole-life insurance costs more.
Due to the fact that they contain an investment product, whole life carries more costly premiums. If money is an issue, whole life may not be for you. Don't leave yourself underinsured by opting for a less adequate face value.
4) Whole-life policies are all guesswork.
Returns are based on assumption; the reality may be quite different when it comes to the crunch. Bear in mind that often providers' quoted returns are higher in order to attract more customers.
5) Don't mix investments and insurances.
There are far more lucrative investment opportunities available to you without the high costs of whole-life.
6) Make sure you are well covered.
With premiums at an all-time low, there is no need to leave yourself without adequate cover.
7) Your policy should match your requirements.
Give yourself enough term-life insurance space to ensure your kids have left -for good- and your retirement funds are in the bank before the policy expires.
8) Purchase your policy in good health.
Don't wait until you are old and frail to buy a policy. Buy in good health earlier in life before any ailments set in - and wait until you have dependents to buy. Smokers, even if it's just the occasional cigar at Christmas, will always face higher premiums than non smokers.
9) Honesty is the best 'policy'.
Flexibility with the truth may get you a preferred rate in the short-term, but can land you in hot water later on. If a large claim is overturned after the obligatory investigation, all those payments were a waste of time.
10) The internet has revolutionized insurance buying.
Use the internet to do your research, source quotes and plans at your leisure and arm yourself with knowledge before you speak to an agent. You can even apply online, sidestepping the hard-selling salespersons.
What are the Benefits of Buying a Term Life Insurance Policy?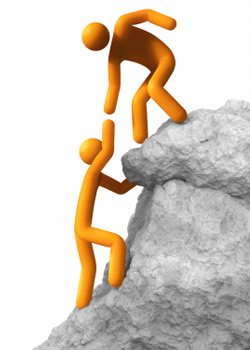 In these times of recession, it's always a wise idea to cut back on certain luxuries, but insurance is one of those services that you may want to think twice about cutting…
Your regular financial planning probably includes your premiums, but have you ever thought to weigh up the benefits of a term life policy against the savings you'd make by abandoning your contract? Behind the BeyondQuotes user friendly interface, lies a network of policies and providers which would suit your budget and requirements, whatever they happen to be.
After entering a few non-personal details, you can source 100's of quotes in seconds.  We want to help you appreciate the importance of insurance, so we compiled some common insurance-related questions to help you out:
Do I need a term life plan right now?
Often people decide to delay buying insurance until they are in better shape, financially. We never know what's around the corner, so it makes more sense to buy one when you're healthy and younger, rather than wait until policy prices soar.
Should something bad happen to you, such as a debilitating injury or even accidental death, how would your family cope, financially? If you are on a limited income there's even more reason to a policy, as you would bestow much-needed financial support on your loved ones should something happen to you.
Which company should I buy from?
Life insurance provides many long and short term benefits, both to you and your beneficiaries and as far as your financial planning is concerned, it should be considered an important factor to take into account. This isn't something that is constantly updated or renewed, so for first time buyers, it can be a daunting proposition. This is where we help out.
Comparison websites such as Beyond Quotes give you well laid-out comparison which will help you build a solid foundation on which to base your purchase. Through this site you can find the best rates and insurance carriers that fit your requirements without leaving your armchair.
Are term life policies affordable?
There are term life policies to suit most budgets, irrespective of household earnings, health status, age, marital status, etc. The purpose of a policy is to give protection to those who are close to you. If you are the prime earner in your household this becomes even more essential, as your financial obligations do not expire if you do.
Term life rates are nominal as compared to the peace of mind you get knowing that your family will be spared the difficulties of managing your finances after you're gone. This website provides those rates with absolutely no obligation to make a purchase. Why not request a free quote and see for yourself just how manageable term life rates are.
What type of coverage should I opt for?
Those applying for a policy are faced with many options, and this is a good thing as everyone has different requirements of their plan. One of the first things to consider is the term of your policy, as they range between one and thirty-five years. Upon the death of the insured, beneficiaries receive death benefit, provided this occurs during your specified term.
Whole life coverage, key man insurance and mortgage life coverage also offer great protection. If you are not sure which type of insurance to purchase, please contact us directly. Our staff of licensed agents is prepared to answer your questions and help you determine your needs.
Whole life insurance, key person insurance and mortgage insurance are also worth considering, depending on your insurance needs. Contact one of our licensed agents if you are in any doubt as to what kind of policy you require. We will be happy to assist you in finding your ideal plan.
jm 1080 12142011