Term Life Insurance Q&A
About BeyondQuotes

Defining Coverage

Applying for a Policy
Colorado Term Life Insurance is a Must Buy
Colorado is a relatively healthy state. People here have good life expectancy. In another words, people here live longer. This makes life insurance all the more important for people living here. The healthier you are, the less you would have to pay for it.
People who buy term life coverage at a young age have more reasons to feel good about as they have to pay less as compared to others. Those who buy insurance at later stages in life end-up paying more due to the higher amount of risk-factor involved. Also, with the development of much longer life spans, the risk of developing some ailment or condition associated with the old age is high. So, it is advisable to buy life coverage when young.
Aging and Colorado term life insurance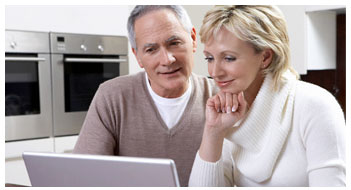 According to a study, about 23% of Americans will be over 62-63 years of age by the year 2028. It clearly points out that only 15% of the population would have the security of life coverage. People should start buying insurance products to prepare themselves against any kind of unexpected challenges life throws at us.
You would not like to see your family going through hard times trying to manage the burial expenses. How hard it would be for you to tell your children that you have no funds to get them through university. In time of emotional stress, financial stress is the last thing you want to give to your family. So, plan ahead and buy term life insurance. It will only make your life less stressful.
Facts about Colorado
The capital city is Denver, which is also the most populous city.
Colorado is known for its mountains and snow. People travel here for skiing and snowboarding resorts.
It's the only state to have turned down the Olympics. The Winter Olympics were to be held in 1976 in Denver, but people chose not to host the event because of the pressure of cost and pollution it would put on the state.
Its city Rocky Ford is called the "melon capital of the world".
Dk/408/80/04202012