Term Life Insurance Q&A
About BeyondQuotes

Defining Coverage

Applying for a Policy
Term Life Insurance at 70 without Medical Exam
The demand for no exam term life insurance at 70 has increased all over the world, particularly in United States. Majority of the people wants to save themselves from the hassles of undergoing medical examination and clearing to enroll in term life coverage. It is considered as a waste of time and money by most of them whereas some people just don't want to see their doctor one more time.
Who benefits from No Exam Term Life insurance?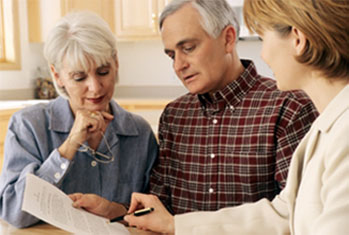 Senior citizens, usually at or above the age of 70, who faced difficulty in enrolling in an insurance policy, or people who have had medical issues in the past. There are a variety of options available from different companies. However one must keep in mind that there are many unscrupulous agencies that make false commitment at the time of enrollment.
The premium amount can be bit more than the regular ones but it is really worth the benefits in the end. After all no one wants to die waiting for moment when the insurance company provides coverage and leave his or her family member to bear the expenditure of the funeral.
Choosing Insurance Company Online
The internet has made it easier than ever before to search for a creditable agency and to get the right quotes from them. Almost every reputed company is just a click away and with every company finding a way to survive in this intense competition, they are more than willing to offer affordable insurance products.
The entire application process can be done online. The whole process is completed in less than five minutes provided that the person is well versed in using the computer and internet. In some cases, they would give a confirmation call and verify the details submitted by you.
Underwriting Guidelines
Every insurance company has an underwriting department. It is as what we may call as the most important aspect of the business. This department determines the risk associated in providing term life insurance at 70. It also determines the cost at which the policy is to be given to that particular person.
Some of the criteria evaluated by the underwriting department are gender, age, tobacco usage, family medical history, height/weight ratio, occupation, driving record, foreign travel etc. People who are involved in extreme activities having considerable risk will have to pay higher premium amount than others.