Term Life Insurance Q&A
About BeyondQuotes

Defining Coverage

Applying for a Policy
No Exam Insurance – To Buy or Not to Buy?
The inevitable death that awaits us all is hardly a pleasant topic of conversation. The small possibility of accidental death is an even more sinister point of discussion. If you have people close to you who are dependent on your financial support, it's important to consider insurance as a means of securing their future, should you not be there for them.
Are you aware that you can enroll in insurance without undergoing a medical examination? Some major companies such as ING and MetLife, among others, offer no exam life insurance online.
The fact that it is very convenient to enroll in this form of life coverage makes it very appealing to the masses. Simply go online, fill out your details in the application, click submit and you are covered right on the spot. Some benefits of no exam life insurance online are as follows: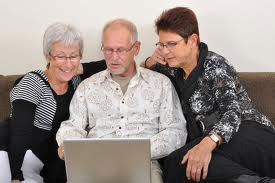 Convenience
No tests
Instant approval
Simple form
Money back guaranteed – 30 days
No waiting period
Option of 10, 20 or 30 year term
Easy to qualify
Sounds interesting, doesn't it?
There are many people who have health issues which prevent them from enrolling in an insurance policy. For such people the best option is to enroll in no exam life insurance online where no medical examination is required.
In normal circumstances, an applicant is required to submit a positive health report from an assigned doctor before his or her application can be approved. Without doubt, the benefits are there, but not without a few tradeoffs, which every applicant must consider.
The premiums and other related costs of these policies can be a bit higher for a given amount of coverage in comparison to the ones that require an exam, and most insurers have a coverage "cap" at around $250,000.
The second important point to bear in mind is that these are not guaranteed issue plans. A person can enroll in guaranteed issue plans regardless of his or her present medical condition. Group life coverage is the best example of such plans, but in some states individual markets can also enroll in guaranteed issue plans.
HIPAA eligible people can also enroll in no exam life insurance online. But one thing should be clear in mind that just because the plan is guaranteed issue, doesn't make the person immune to any requirements to get enrolled in the plan.
Group health insurance plans can put you on a waiting period for up to 90 days, and in case of HIPAA eligibility benefits of very costly COBRA are drained. Although, the person is not required to undergo any medical examination, but still the application has detailed questions on the history of one's health, smoking habits, alcohol consumption, family health etc. and one has to be as accurate as possible in answering them.
At times, the insurer can also turn down the application on grounds of poor health or other issues which the company may consider a threat. Actuaries base their calculation on life expectancy to assimilate the premium amount for such policies.
Life insurers have the right to conduct investigations before disbursing the funds, and over the years they have become very skilled in uncovering errors in the original application. People who have any doubt about their medical condition must speak to an agent representing at least 5 major companies such as West Coast Life, AIG, Banner, Fidelity, RBC etc.
Why purchase No Exam Life Insurance online?
Term life insurers readily welcome healthy people, who have less probability of dying young and making a claim during the specified term. This reason makes insurance companies ask for a medical exam (also known as paramedical exam) from the applicant, which gives them good enough information to issue a quote accordingly.
For those among the unlucky ones having a pre-existing condition it may not be possible to enroll in life insurance at all. People included in this category include those having cancer, diabetes, heart complaints or those with genetic problems.
Qualifying for No Exam Life Insurance online
People who have reasonably even health history at the time they enroll in insurance without medical exam can qualify easily in majority of the cases. In case the person is suffering from serious illness such as cancer or Type 1 diabetes may face problems. The difficulty level is as per the no exam policy the person is applying for.
People, who are asked to submit information verbally, may save some bugs as they give the insurer a better chance to determine the risk. The fewer the information you are asked to disclose, the more will be the premium at the end of scale as insurers cover themselves in the likelihood of any eventuality.
Options in No Exam Life Insurance online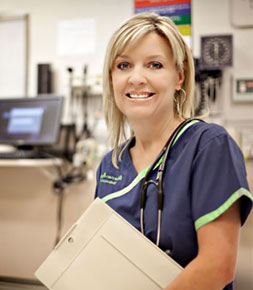 People can choose from three different types of insurance:
Simplified issue life insurance – In this no medical examination is required to complete the application process, but the applicant is supposed to disclose their medical history in a verbal format.
Guaranteed issue life insurance – (also referred as guaranteed acceptance life coverage) this policy does not require any medical examination nor is the applicant required to answer any health related question. In this policy, there is least possibility that the application will be turned down.
Graded insurance – there is no requirement for premedical exam or answering questions. Purchasing this policy and making premium payments is bit more complex in comparison to guaranteed insurance.
Disadvantages of No Exam Life Insurance online
There are many benefits of no exam life insurance online, but as every extra luxury comes with a price, and such is the case with it.
Whole life policies or standard term are economical by design, as the insurer is at much lesser risk. Pricing and risk are contrary to each other as far as the insurers are concerned and it is quite clear in terms of no exam policies. It is best designed for people with pre-existing conditions or whose applicants have been turned down for any other reason.
ht-1070-180-03272012